Homeowner Association Law
Mr. Fier is committed to assisting associations in understanding the laws governing their associations, resolving disputes, making informed decisions, and operating efficiently. The following are the services he provides:
• Consultation and Advice for Boards of Directors
• Enforcement of Governing Documents
• Governing Documents Review (Articles of Incorporation, Bylaws, CC&R's and Rules and Regulations)
• Interpretation and Opinions Concerning Governing Documents
• Update/Restate/Revise Governing Documents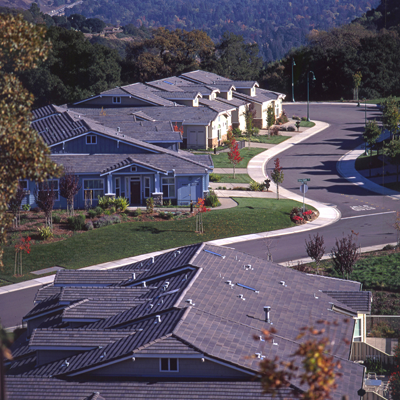 From simple transactions to complex construction disputes, creative solutions to disputes are sought to avoid costly and protracted court litigation. The following are the services he provides:
• Buy/Sell Transactions
• Draft/Interpret Contracts
• Landslides and Flooding
• Leases
• Litigation Representation
• Nuisance and Trespass
• Property Damage/Line Disputes
• Quiet Title Actions
• Representation of Design Professionals
• Unlawful Detainers
Business today is subject to constant change. Mr. Fier can provide the following services:
• Business Planning/Formation
• Buying/Selling a Business
• Contracts/Collections
• Dissolution of Business Entities
• Corporations/Limited Liability Companies/Partnerships
Representing plaintiffs in cases that have led to multi-million dollar verdicts, in addition to physical injury, personal injury cases involve high emotion and psychological impact. He assists clients in receiving maximum compensation for their injuries, pain and suffering, lost wages, and other damages. The following are the services he provides:
• Automobile Accidents
• Invasion of Privacy
• Medical Malpractice
• Minors' Claims
• Property Damage
• Slip and Fall
• Wrongful Death
Estate Planning and Probate
Mr. Fier provides comprehensive, caring counseling and advice concerning your estate. No estate is too big and none is too small. He also handles probate (the administration of decedent's estate) and trust administration, from the simplest to the most complex, and all aspects of estate litigation. Guidance and planning is provided in the following areas:
• Advice/Consultation to Executors Trustees, & Pers. Representatives
• Advance Health Care Directives
• Conservatorships
• Estate Planning/Litigation
• Guardianships
• Powers of Attorney
• Trusts
• Trust Admin
• Wills
You are always assured of his personal, expert attention to your legal problems.
• Civil Litigation
• Civil Rights
• Compliance Issues
• Construction Defects
• Contracts/Leases
• Employer/Employee Law
• Estate Planning
• Trade Secrets
• Wills and Trusts